You can find our Guest Friendly Hotels near Bangkok Airports listed by area
Your Guide to
Guest Friendly Hotels near Bangkok Airports
All the guest friendly hotels below are within walking a very short distance of Bangkok Suvarnabhumi Airport (BKK) so they are perfect for those who want to avoid Bangkok's notorious traffic jams or just be near due to a early morning flight out.  I have personally taken the time to contact each and every single one of them to confirm that their guest friendly policy is still in effect. Further more at the end of every hotel description you will find the hotel management's reply on the subject. All establishments in this list offer both great value and good service while the rates themselves can greatly vary from budget to 5 star luxury.
But just what is a
Bangkok Airport guest friendly hotel?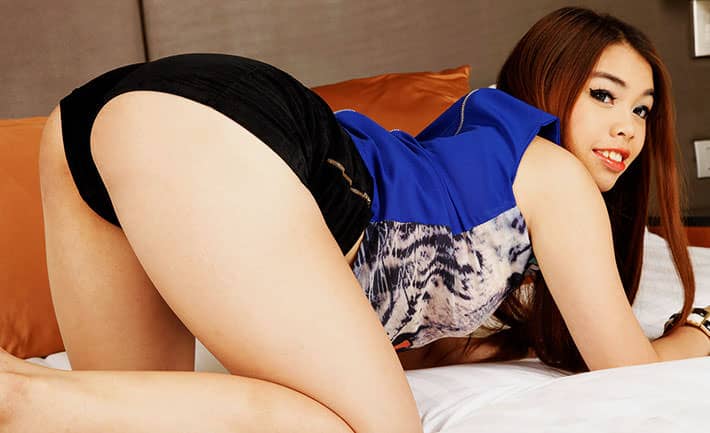 A hotel that is considered guest friendly, bargirl friendly or girl friendly simply means that the establishment will allow and won't charge any extra to take back an unregistered guest up to your room. Quite a few hotels in South-East have a bad habit of adding  a "joiner fee" to your bill and these can cost anywhere around from 10 to 25$ a night depending on their policy. So if you unknowingly book a non-guest friendly hotel and plan on taking a lady back up to your room every night then you're going to be paying a lot more money unnecessarily or worst outright denied her entry. I have taken the time to e-mail them all personally to make sure about their policy and have given their reply with the hotel description.
$
< 1000฿
26 EUR
28 USD
37 AUD
40 NZD
221 HKD
40 SGD
37 CAD
$$
< 2000฿
53 EUR
57 USD
74 AUD
78 NZD
443 HKD
81 SGD
74 CAD
$$$
< 3000฿
79 EUR
86 USD
112 AUD
117 NZD
665 HKD
121 SGD
111 CAD
$$$$
> 4000฿
114 EUR
106 USD
149 AUD
155 NZD
886 HKD
161 SGD
149 CAD
Bangkok Suvarnabhumi Airport (BKK) guest friendly hotels List

#9-11, 38 Soi Lat Krabang, Bangkok, Latkrabang, Bangkok  (2.7 KM from BKK Airport)
The Convenient Resort is just what it says, convenient and with quick access (5-10 mins) using their free shuttle to the Airport. Starting at around 20$,the cost effectiveness of this hotel is high. Room are not gorgeous, but certainly good for the price and come with the basics : TV (older CRT model), A/C unit (little loud), Free Wi-Fi, wet bathroom. Good option if on a budget.
Pros: Cheap at 20$/room, small swiming pool, quiet rooms  despite the runways proximity.
Cons: No elevator (bell boy will carry bags), No safe.

22/8 Soi Latkrabang 24, Latkrabang Road, Latkrabang, Bangkok  (3.7 KM from BKK Airport)
The Crystal Suites is a great new hotel in the 3 to 4-star category that's less than 10 minutes away from BKK Airport and offers free pickup and drop-off shuttles every hour. Rooms are very clean and come with: 32" LED TV on the wall,  good A/C unit, hi-speed internet, in room electronic safety box, fridge and a spacious balcony. For the price it's a bargain which I highly recommend.

627/ 2 Latkrabang Road, between Soi Latkrabang 11 and 13,  Latkrabang , Bangkok (3.8 KM from BKK Airport)
The Mariya Boutique Residence is another great option. In terms of location the free round-trip transfer to the airport it is under 10 minutes. The Hotel is very clean with some nice little perks like free water, coffee, tea, snacks & fresh fruit  in the lobby 24 hours a day. Rooms are modern and comfortable with a big comfy bed, LCD TV, mini bar, Free WiFi, proper A/C unit. The only cons I can think of is the lack of elevator which could be a problem if you have mobility issues otherwise than that  highly recommend!
Cons: No elevator

73 Soi Latkrabang 30, On-Nut Latkrabang Road, Latkrabang, Bangkok (3.2 KM from BKK Airport)
If you need a clean and cheap room close to the Suvarnabhumi, then the Sinsuvarn Airport Suite is one of the your best options. Free round trip shuttle service depart every 30 minutes and take 5 to 10 minutes to reach the airport.  Rooms and bathroom is neat and tidy, good Wi-Fi connection, warm shower with proper water pressure, A/C works fine, balcony, friendly staff.
Cons: No safe, limited selection of English TV channels

788 Moo 14, Bangna-Trad Road, Bangpleeyai, Bangplee Samutprakarn, Bang Na, Bangkok (6.6 KM from BKK Airport)
The Summit Windmill Golf Residence offer beautifully decorated apartment style suites that come with top notch amenities.Rooms include a large bedroom with comfy king-sized bed, separate living and dining room areas and a balcony. From the rooms you get a fantastic view of the 18 holes golf course designed by British champion Nick Faldo that you can play (day or night). The hotel also provides a courtesy return airport pickup plus a shuttle to the BTS station from which you can be in downtown Bangkok within 25 minutes.

222 Moo, 15 Soi Latkrabang 22,  Latkrabang Road, Rachathewa Bangplee Samuthprakarn, Bangkok (3.4 KM from BKK Airport)
The Paragon Inn is a nice hotel located in a quiet location 10 to 15 minutes drive from the Airport using their complimentary shuttle. The nearest BTS Skytrain is 5 mins away if you fancy a trip for some action in downtown Bangkok. I recommend paying the 10-15$ extra for the poolside rooms if you plan to go for a dip. These are fantastic since you could step out of your room onto a lovely decked patio with chairs and sunbeds and step right into the pool.

88 Ladkrabang 7, Ladkrabang Road, Ladkrabang, Bangkok (3.2 KM from BKK Airport)
The Phoenix Hotel Bangkok offers good value for a very low rate. This is a budget, efficiently ran property very close to the airport (10 mins) with a free return shuttle leaving every hour. Rooms are clean, compact and furnished with all the basics: A/C, Mini-bar,cable TV, free Wi-Fi and attached bathroom/shower. Very close to the airport but almost no aircraft noise so good to sleep.
Cons: No elevator
Don Mueang Airport (DMK) guest friendly hotels List:
94 Popular Road, Banmai Sub District, Pakkred, Bangkok (6.0 KM from Don Muang Airport)
First of all I wish to say that having tried various Novotel hotels around the world and I was very surprised with the level of luxury and service found at this one, which exceeds all the previous ones I stayed in. Room felt a little small but was very comfortable and modern with a nicely designed open glass shower. It's located next to the Impact exhibition center so it's only 6KM away from Don Muang Airport (around 100 THB by taxi). They offer a free shuttle every 30 minutes to the Mo Chit BTS Skytrain station.
Guest Friendly policy reply from the Novotel Bangkok Impact Hotel: "Greeting From Novotel Bangkok IMPACT! Firstly, we would like to thank you for your interestiong our hotel. Regarding to your questioned, we are pleased to inform you that we no have any additional joiner fee. However, we have to collect an ID card at the reception. Should you need any assistance please do not hesitate to contact us. With best regards, Aroonrat PAHARNPARB (SINE) -Reservation Agent".